We're all Happy Programmers Here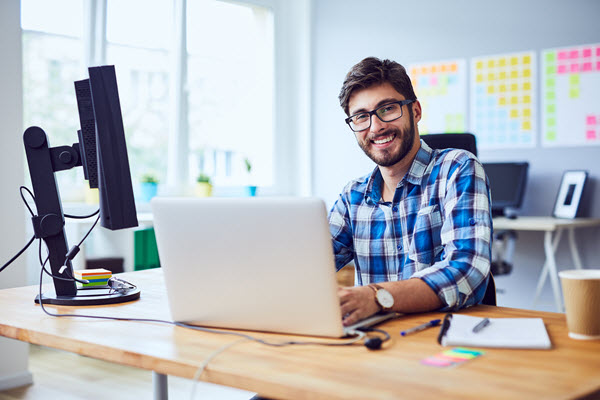 Nah, I don't know who the guy is, but he looks happy.
I want you to look like that when you complete my courses. Look happy that is, not look like the guy...
Mastering Django's mission is in the title - I want to help you master Django with the minimum amount of pain.
If your one of the many thousands of readers and website visitors I've had over the last couple of years - welcome! Sorry it's a bit sparse around here right now, but I am working hard on more content for you.
If you've got here from the wider web and are wondering "who the heck is this weirdo??" you can find more about me from my bio or on the Djangobook Website.
All the best with your programming journey!
Cheers,
Big Nige :)
Nigel George - or Big Nige to most people - has been a computer geek since personal computers existed. He started his first software development company at age 21 and worked his way through the corporate world for 20 years until discovering a passion for teaching.

A qualified educator, Nige is also the successful author of four Django books - three of which have been Amazon #1 best sellers in the Python and Web Programming categories. He owns and maintains the djangobook.com website - one of the premier Django resources on the internet with over 50,000 visitors every month.

He lives in the beach-side town of Newcastle in NSW Australia with his eternally patient wife and teenage son who's leaving home soon whether he likes it or not.

And if you've wondering where the "Big" comes from - Nige is 6'4" and somewhere north of 270lbs...